The Dedication of the 
Coffee Butler Amphitheater
To honor someone is a very special moment worthy of respect and admiration. To bestow an honor on another is a recognition of one's special talent but also a recognition of one's ideals, integrity, and inner qualities. To bestow an honor is to acknowledge excellence in our society. To be honored by the city that you love is very special.
A Key West Treasure – Lofton Ambrose Butler aka: Coffee, was honored by the City of Key West Commissioners with a unanimous vote naming the facility at the Truman Waterfront the "Coffee Butler Amphitheater".  The City of Key West and the managing contractor Rams Head Productions gave up the lucrative naming rights that would have brought in an estimated $60,000 annually.  Instead the City of Key West honored a favorite son.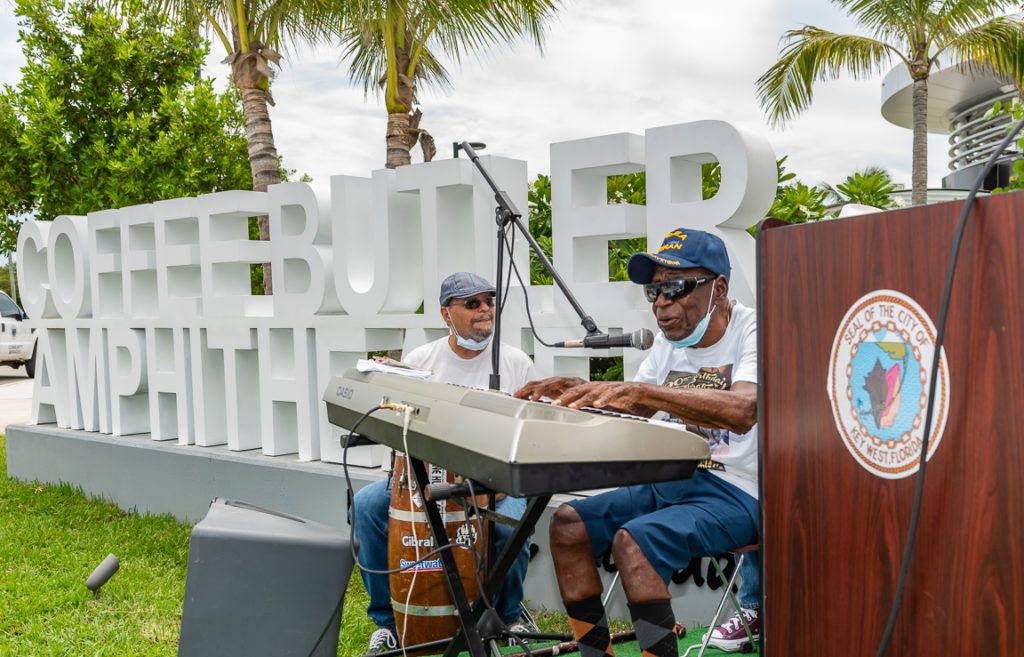 Get the Coffee Butler & Cliff Sawyer Album,
A MOTHER'S LOVE,
Enjoy these two Key West music legends. Preview their music and get the
DIGITAL DOWNLOAD –
There are no comments yet, add one below.